Potter's House Academy is a Christian-based academy in Orlando, Florida, that serves children from infancy through high school. The academy is fully accredited through ACTS (Association of Christian Teachers and Schools)​
Potter's House Academy provides a nurturing and comprehensive learning environment for students from preschool through high school. The academy stands out due to its small classroom sizes (only 15-18 students per teacher), allowing for personalized attention and a more caring setting. The school offers a wide range of college-level courses and a college prep course that is one to two years more advanced than major schools. This commitment to academic excellence is complemented by spiritual growth opportunities through weekly chapel services. The academy's staff consists of trained and certified teachers passionate about teaching and nurturing each child's individual needs.
Our middle and high school programs are designed to cultivate not only intellectual growth but also spiritual and personal development. Students engage in weekly chapel services, fostering a deeper connection with their faith and personal values. Our faculty is comprised of trained and certified teachers who are passionate about education and committed to nurturing each student's individual needs.
At Potter's House Academy, our commitment goes beyond academics, extending to the overall well-being and safety of your child. Our team consists of trained and certified teachers who are passionate about childcare, complemented by the availability of a registered nurse on our premises. Our staff are also CPR and First Aid certified, ensuring your child's safety at all times. We are proud to accept 4C, making quality care and education more accessible to families in our community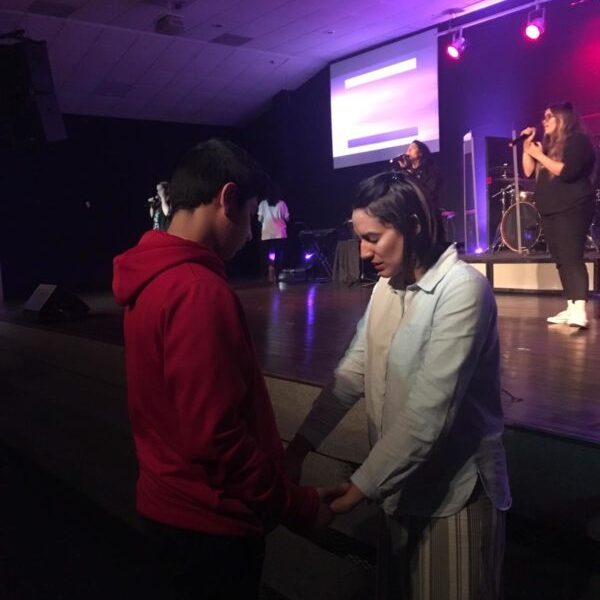 Chapel Services for
students of all ages
Every Wednesday
Parents and families are welcome!
8:30 am – Middle and High School Chapel
10:20 am – Elementary chapel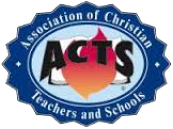 Fully Accredited through ACTS
Potter's House Academy is proud to be fully accredited through the Association of Christian Teachers and Schools (ACTS). This esteemed accreditation signifies our adherence to high educational standards and commitment to providing a quality Christian education. ACTS accreditation serves as a testament to our dedication in developing well-rounded students, reinforcing the integration of faith and learning in our curriculum. As part of the ACTS community, we are dedicated to continuous improvement and upholding the principles of Christian education in our everyday practice.
Goals, Implementation, Evaluation
Nutrition Education Program
Our commitment is to provide comprehensive and interactive nutrition education to our students, empowering them with the necessary skills to adopt healthy eating habits.
What We Do
We provide engaging nutrition education in both the classroom and the school dining room, ensuring a coordinated approach between our food service staff and teachers.
We administer written or oral tests to measure student understanding of nutrition and healthy eating habits.
We ensure access to vital nutritional information, promoting a well-rounded understanding of good nutrition.
We communicate consistent nutrition messages throughout the school, classrooms, and cafeteria. We also send nutritional information home for parental review.
We provide a checklist of nutritional information to all students, reinforcing learning.
We encourage students to practice behaviors that enhance good nutrition and healthy choices.
We offer a variety of healthy meal choices during meal services, ensuring good nutrition is always an option.
We conduct regular reviews of menus and production records, maintaining high standards of quality and nutrition.
---
Physical Activity Program
We believe in the importance of physical activity and sports programs in promoting the overall well-being of our students. Our program includes a wide range of activities, from outdoor play to indoor activities.
What We Do
We ensure students in grades K-5 receive at least 150 minutes per week of relevant physical education instruction.
We provide opportunities for physical activity throughout the school day through Physical Education (PE) classes.
We regularly review class schedules and maintain open communication with school personnel to ensure a well-rounded program.
We provide instruction through formal physical education courses. Additionally, we offer training to teachers and other school staff to promote enjoyable, lifelong physical activity among students.
Goals, Implementation, Evaluation
Nutrition Guidelines
All foods served and sold at our school adhere strictly to the following nutrition guidelines. These guidelines extend to all occasions, including fundraisers and class parties.
Fat Content
We ensure that no more than 35% of calories come from fat per serving.
Saturated fat makes up no more than 10% of the content.
All food is free from trans-fat and hydrogenated fat.
Protein
Our sources of protein are lean, comprising fish, chicken, turkey, legumes, and beans.
Sugar & Artificial Sweeteners
No more than 35% of the total weight of our food comes from sugar, excluding fresh fruits and vegetables.
We offer sugar-free snacks, provided they meet our fat criteria.
Nuts & Seeds
We serve plain or spiced nuts and seeds.
We do not serve candy-coated or yogurt-coated nuts.
Nuts are exempt from the fat calorie content due to their high monounsaturated fat content
Fruits & Vegetables
We serve dried fruit without added sugar.
Whole or cut fruit is available in refrigerated machines.
We offer pre-made salads and pre-cut vegetables with nonfat dressings. Low-fat dressings made with canola oil, soybean oil, or non-hydrogenated fat are also used.
We offer canned fruits in juice.
Whole Grains & Legumes
Our menu includes whole grain breads and cereals.
Note: We select whole grain cereals with low sugar content.
Vending Machines
Please note, vending machines are exclusively for church use and will not be used by students.
Each portioned package contains 200 calories or fewer.
Our vending machine offerings are consistent with the Dietary Guidelines.
The vending machine offerings contribute to the development of healthy eating habits.